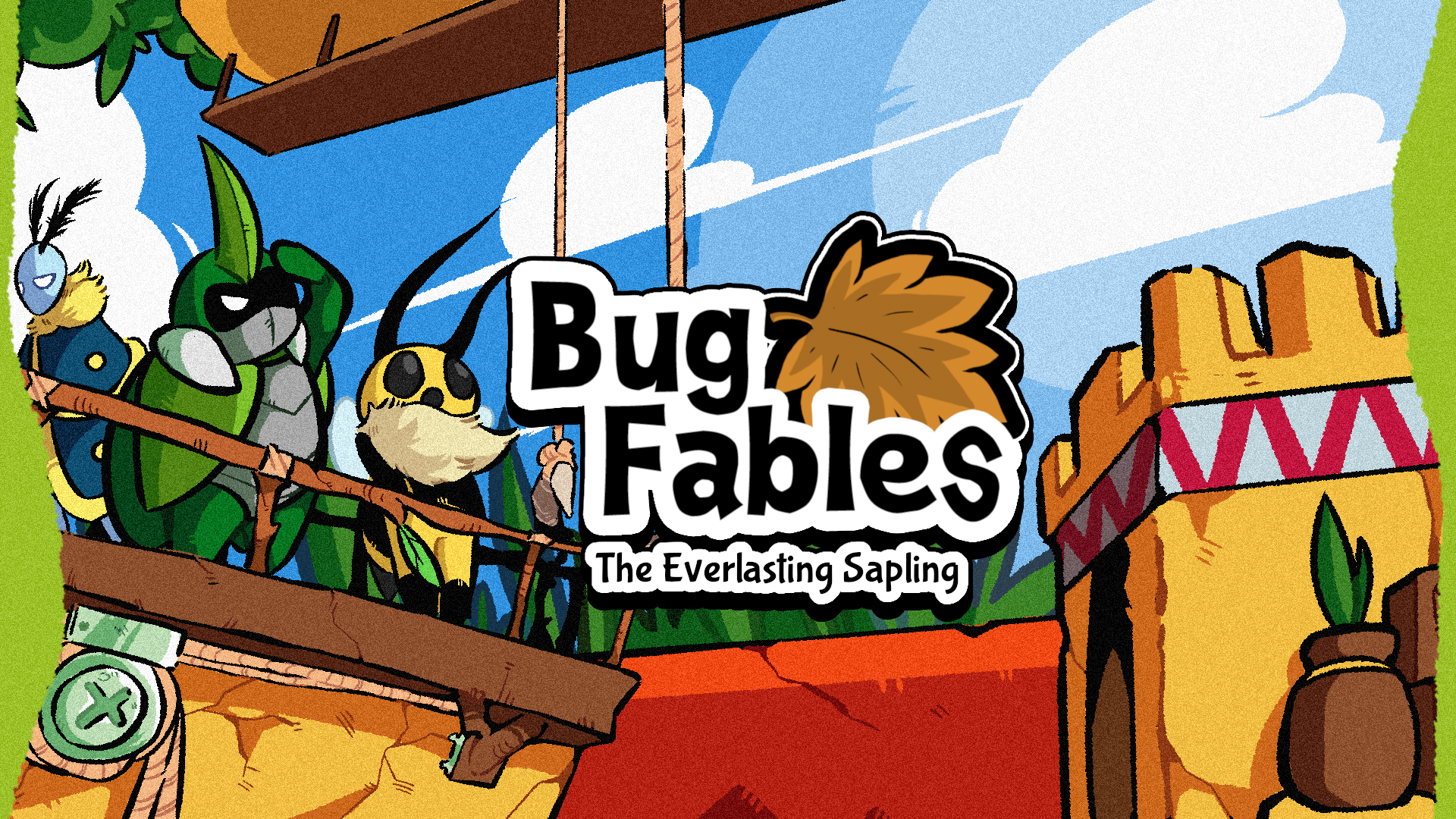 Bug Fables: The Everlasting Sapling
Bug Fables Build Update: 1.0.5 Notes
---
Hey, hope everyone's having a nice weekend! We're back with some small updates to round out the game!
--1.0.5--
+Fixed Spy Cards Tournament being able to use non seen enemies (for real now).
+Fixed Flowerling Spy Card not healing.
+Fixed Eternal Venom not working if you get poisoned by an enemy attack.
+Fixed Caravan medal list in a special mode.
+Fixed some medal issues in battles where you don't have a full party.
+Fixed a line break in Fry's quest.
+Added a line linking a switch to what it opens in the Honey Factory to reduce confusion.
+Added outlines to the spikes in the Ant Mines so they are easier to see.
+Added a failsafe for enemy ice cubes if they stay too long in the air.
+Added a failsafe if you fall into a hazard too many times within a short time.
+Added a failsafe to Samira's music.
+Tweaked some switches in the Honey Factory to be easier to hit.
+Tweaked some respawn points.
+Tweaked B.O.S.S.' arena's ceiling.
+Some smaller fixes and tweaks.
+Typo fixes in English and Spanish.
Files
Bug Fables Itch 1.0.4 32bits.zip
184 MB
Jan 12, 2020
Get Bug Fables: The Everlasting Sapling