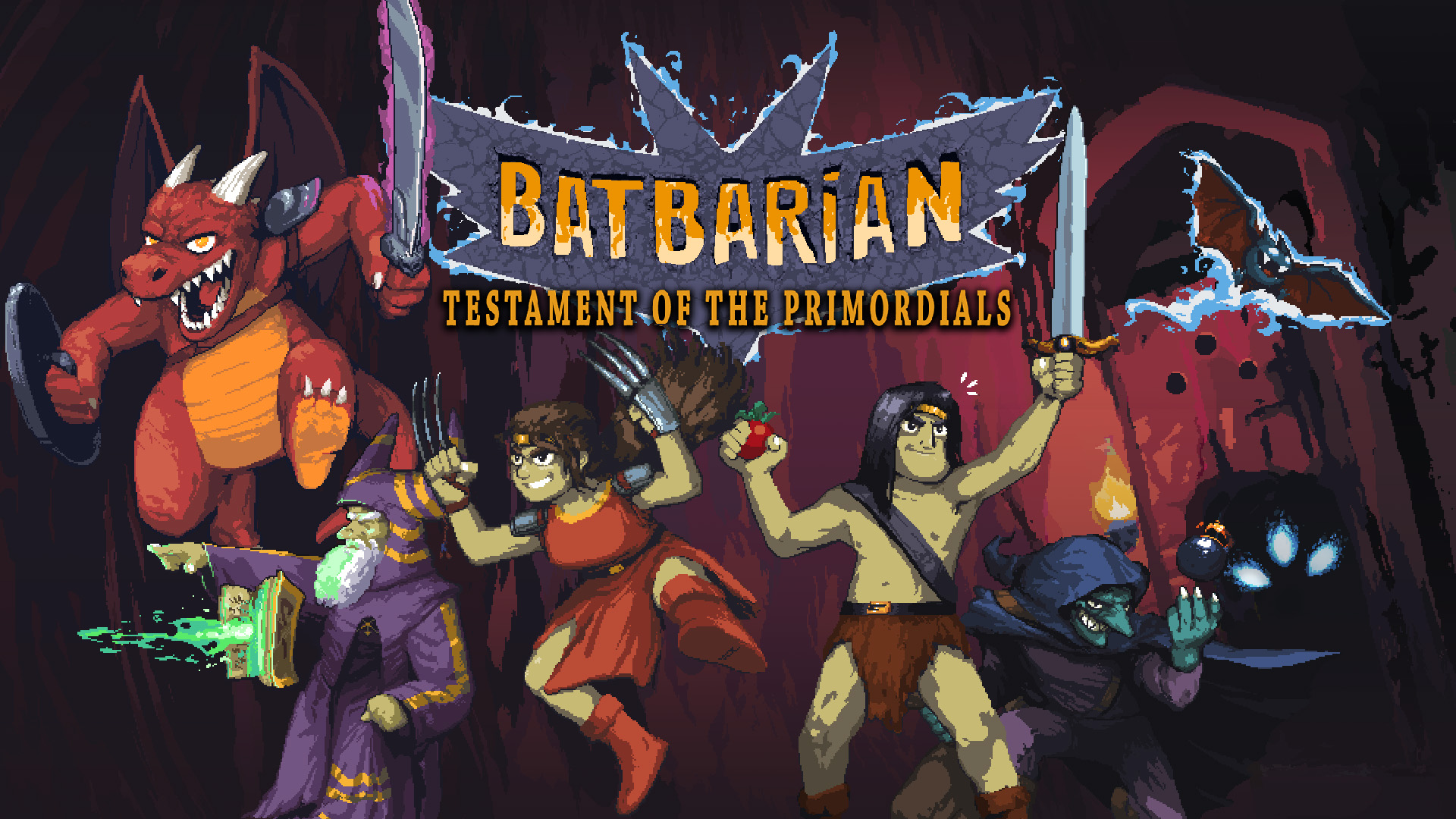 Batbarian: Testament of the Primordials
Batbarian: Testament of the Primordials 1.2.0 Patch Notes
---
We've got a small update today improving the behavior of an enemy used in a puzzle in the game, as well as some other small fixes. We're still working on the French language update, stay tuned for more info on that soon!
1.2.0 Patch Notes
Improved movement of a Bouncer enemy for a puzzle it's used for.
Fixed the rendering layer of a cloud in one scene.
Fixed possibility of getting stuck in the wall when jumping into a specific place right after activating a switch in an early game room.
Fixed Simplified Chinese text displayed when talking to Twigs about how many Gems until the next reward.
Improved drop through platforms tutorial text in Japanese for controller.
Get Batbarian: Testament of the Primordials