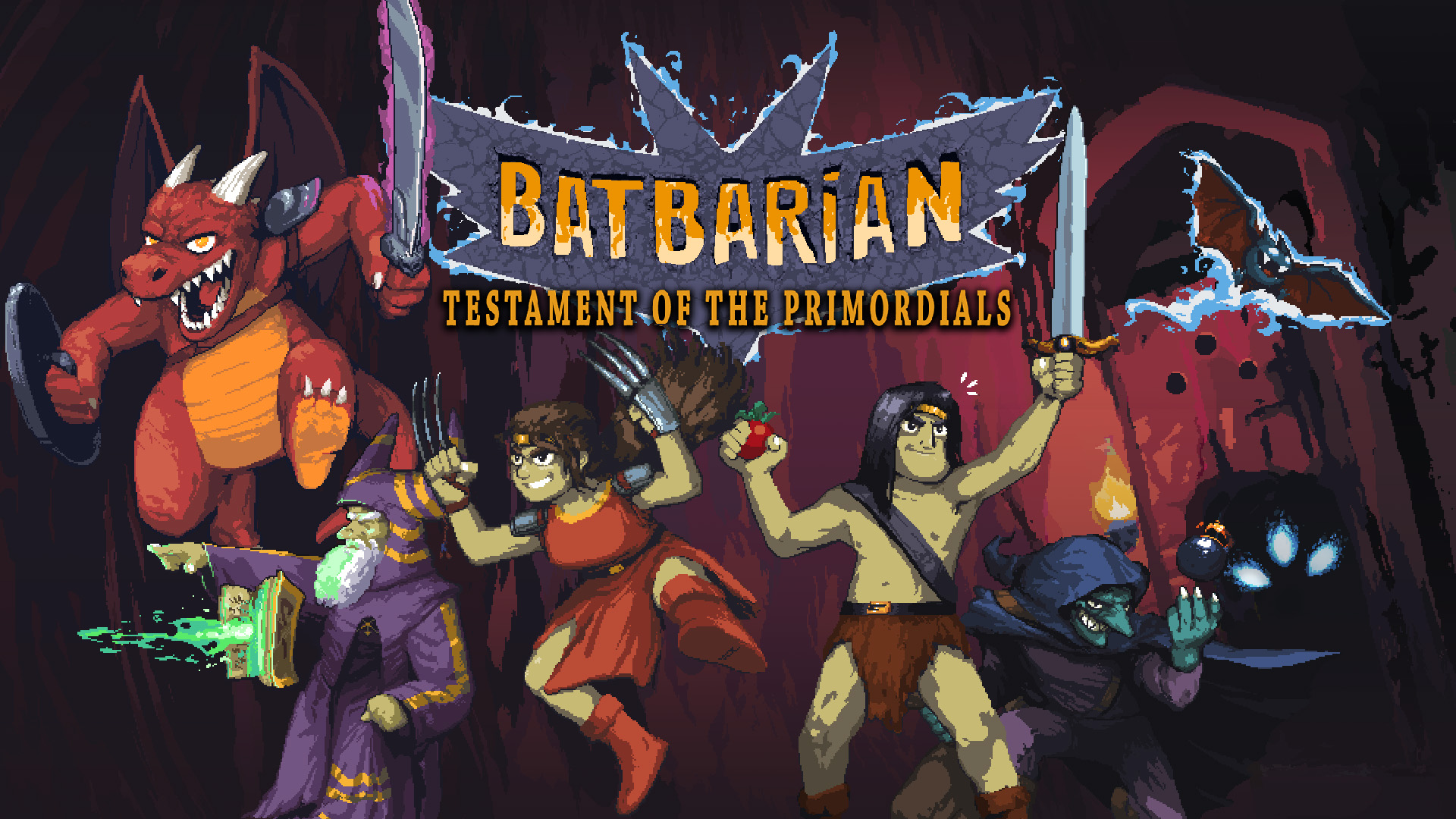 Batbarian: Testament of the Primordials
Free Content Update: Richochet Rumble! (and 1.4.2 Patch Notes)
---
Surprise!
Are you tired of roaming the same dungeon, bashing the same blobs and hitting the same levers? Well good news, this update brings a fresh new stack of rooms, blobs and levers to roam, bash and hit!
To access the "Ricochet Rumble" dungeon, you will need to go to the Challenges menu and have defeated the second boss in the game. This mini dungeon is not connected to the main game and focuses more on puzzles and precision throwing. It also features new art and a new mechanic.
Why this update? Well we were inspired to say Thank You to the Batbarian community for their inspiring gifts! Just in the last few months we've been delighted to see this fantastic and hilarious review by The Hidden Chest!
As well as this great rap song by Whodigya (Warning it contains story spoilers for those who haven't beaten the game.)
Thanks a bunch to you all for keeping the Batbarian world alive :)
SQUEE!
1.4.2 Patch Notes:
New Ricochet Rumble Challenge, unlocked by acquiring the "3 for 1" achievement (defeating the 2nd boss in the main game).
Improved Gallery challenge by displaying higher res versions of posters upon interaction.
On PC, the posters can now also be found in your file system at `[game install location]/Batbarian Testament of the Primordials_Data/StreamingAssets/Posters`
Reordered the list of challenges in the menu to be in the order they are likely unlocked in the course of playing the main game.
Improved behavior of a specific portal in a late game room.
Limited number of times a repetitively bouncing throwable could continue playing sounds over the top of each other, and fixed a calculation for how the volume of that sound is affected by the player's volume settings.
Fixed a save slot bug that could occur when reloading from a campfire before ever sitting at a campfire.
Removed analytics reporting from the game, and the relevant game setting option to enable it (now that the game has been out for a while our updates are small and infrequent enough that this isn't really needed anymore).
Get Batbarian: Testament of the Primordials